Forgetting Their Database and Focusing on New Leads
database and creating marketing strategies to appeal to those on your list. Too many agents suffer from "shiny object syndrome" and continue to focus on the newest or trendiest marketing plan instead of putting in the time and effort that will pay off in the long run. This leads to wasted time, money, and opportunities.
To get ahead of your competition, view your database as your insulation against external changes to algorithms and other issues that can tank other marketing strategies. Build a robust database (1000 names is a good goal to shoot for) and create a plan to engage those on your list. Send out weekly or monthly newsletters, invite them to upcoming events, send out birthday or holiday greetings, and share information with them about the real estate industry or neighborhood updates. This will keep you top-of-mind and will pay off two or three years down the road when those on your list start looking for an agent.
Cold Calling Leads
Gone are the days when an agent could have success picking up the phone and calling on people they didn't already have a relationship with. Cold calling in the current market equates to chasing business and most people are turned off by it. This is especially true if high-end clients interested in luxury property are your target market as they tend to choose those they work with by referral or recommendation as opposed to being "sold".
When you stop cold calling and instead focus on developing your referral networks, building your database, and utilizing effective marketing techniques like SEO and social media ads, you stop chasing business and instead let it come to you. This will position you as a premier agent and help you attract the type of clients you enjoy working with.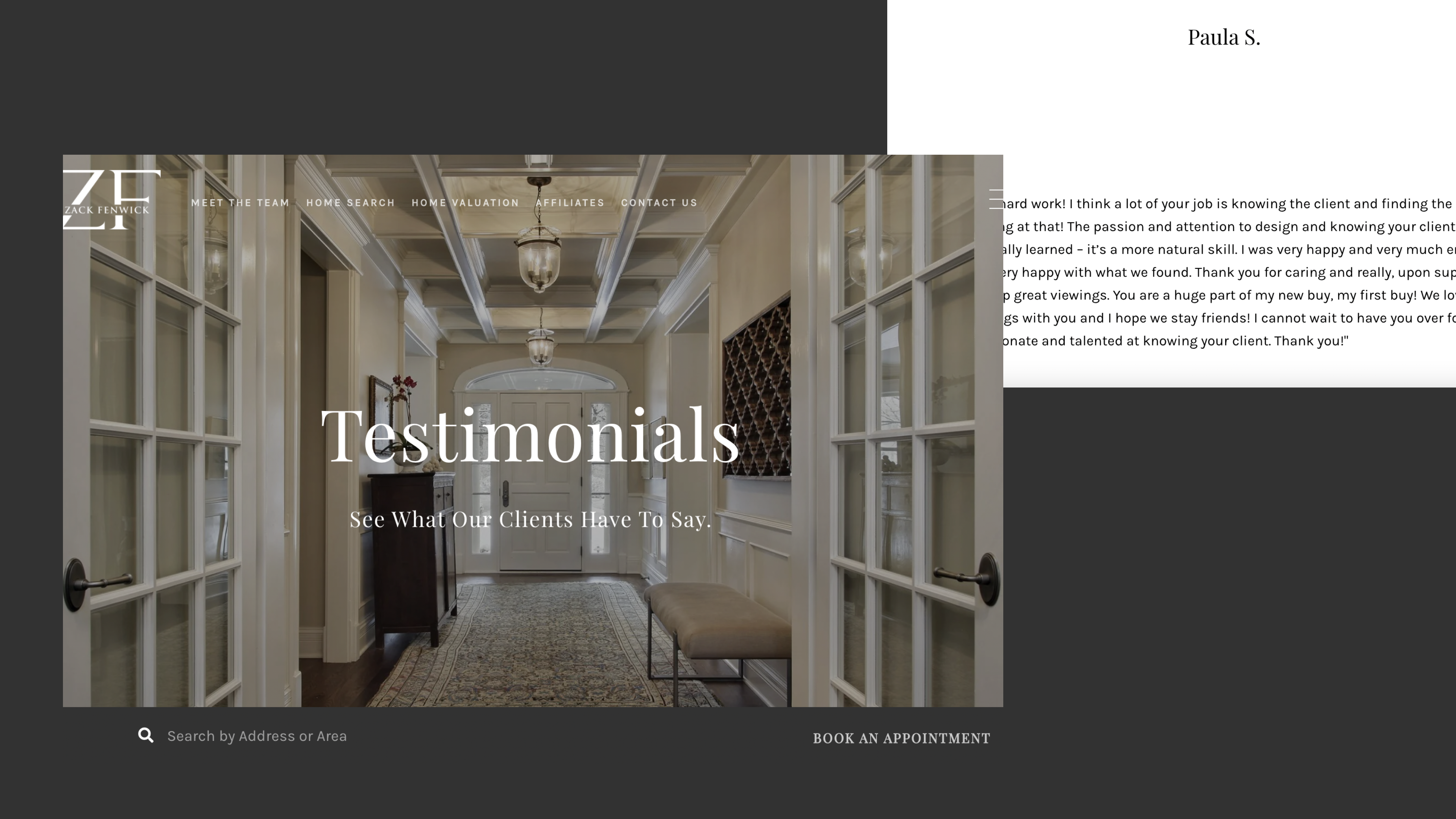 Not Leveraging Social Proof
Social proof is the phenomenon where people tend to copy the actions of their peers or of those they trust and view as "experts." When you talk yourself up through salesy social media posts or spend too much time extolling your experience and credentials on your website, you are not leveraging social proof and will not seem credible to those you want to work with. Instead, you need to let others do the talking for you. This means soliciting and promoting online reviews and testimonials and creating meaningful connections in your referral networks so that others will do the selling for you.
When you leverage social proof, you position yourself as a preeminent agent who others want to work with. This allows your ad campaigns to perform better, you won't need to pitch yourself to potential clients, and you can sit back and let the leads flow in. After each transaction, reach out to your client and ask them if they will write a review or film a testimonial for you. Talk to those you do business with every day, such as mortgage officers and stagers, and inquire if they would be willing to film testimonials or write reviews as well. This will not only increase the visibility of your brand, but it will also enhance your trustworthiness and make lead generation much easier.
Do you want to be different from the 80% of agents out there who aren't getting enough leads? Avoid the common mistakes discussed in this article and do what it takes to get ahead of your competition. Need some assistance? The pros at Luxury Presence are always happy to help.
LATEST POST
Learn the latest marketing and tech trends from our marketing gurus and contributing industry experts.
VISIT BLOG