See how Luxury Presence can help you grow your real estate business.
Tell us a little about yourself and we'll immediately connect you to our team of real estate marketing experts to walk through your goals and give you a live demo. To get started, complete the form or give us a call at (310) 955-1077.
4.7/5 based on 2,086 reviews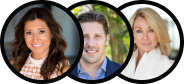 If you visit carlinwright.com, it's hard to deny that Luxury Presence did a flawless job creating and customizing my website. I get emails every week from agents around the country begging to know more about how I did my website and apparently everyone has Luxury Presence envy. So eat your heart out and then call them.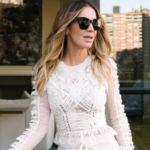 Carlin Wright
Compass - New York, NY
Book your live demo now
By providing Luxury Presence with your contact information, you acknowledge and agree to our Privacy Policy and consent to receiving marketing communications, including through automated calls, texts and emails.