Luxury Presence Reviews
Watch our testimonial videos, read our client reviews, and find out why over 4,000 real estate professionals trust Luxury Presence with their marketing.
Based on hundreds of reviews from top agents
Trusted by over 20 of the top 100 WSJ agents in the US
If you visit carlinwright.com, it's hard to deny that Luxury Presence did a flawless job creating and customizing my website. I get emails every week from agents around the country begging to know more about how I did my website and apparently everyone has Luxury Presence envy. So eat your heart out and then call them.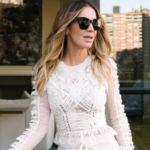 Carlin Wright
Compass - New York, NY
Our experience with Luxury Presence was fantastic. Definitely has the high-end feel that we were looking for.
Luxury Presence was the #1 reason for my record-breaking year. My clients are always telling me that they found me from my website. It's very important that you're out there and can be seen. They know real estate, and they know what our audience wants.
I couldn't ask for more.
Watch More Success Stories
HEAR WHAT OUR CLIENTS SAY