It's no secret that Instagram has become one of the most powerful marketing tools for real estate professionals to build their personal brand, share their expertise, and expand their influence. But, mastering this platform is not just about posting eye-catching listing photos and clever captions; it's also about using the right hashtags to increase visibility and engagement.
But what are the "right" hashtags? And how do you know if they actually work? Don't worry, we'll cover all of that in this article. We'll break down a list of impactful real estate hashtags for Instagram to incorporate into your strategy, share insights on how to utilize them effectively, and tools for monitoring success.
What are hashtags?
An Instagram hashtag is a clickable keyword or phrase preceded by a "#" symbol, used to categorize and discover content on the platform, making posts more discoverable and engaging to prospective clients.
Think of Instagram hashtags for real estate as signposts in a sprawling city. Just as signs guide homebuyers through neighborhoods, hashtags lead users to your Instagram posts. Using the right ones is like having clear, well-placed signs; they direct the right people to your listings in a crowded digital platform. For instance, when users search #LuxuryHomes, they'll see all the posts using this hashtag.
Tips for using real estate hashtags for Instagram effectively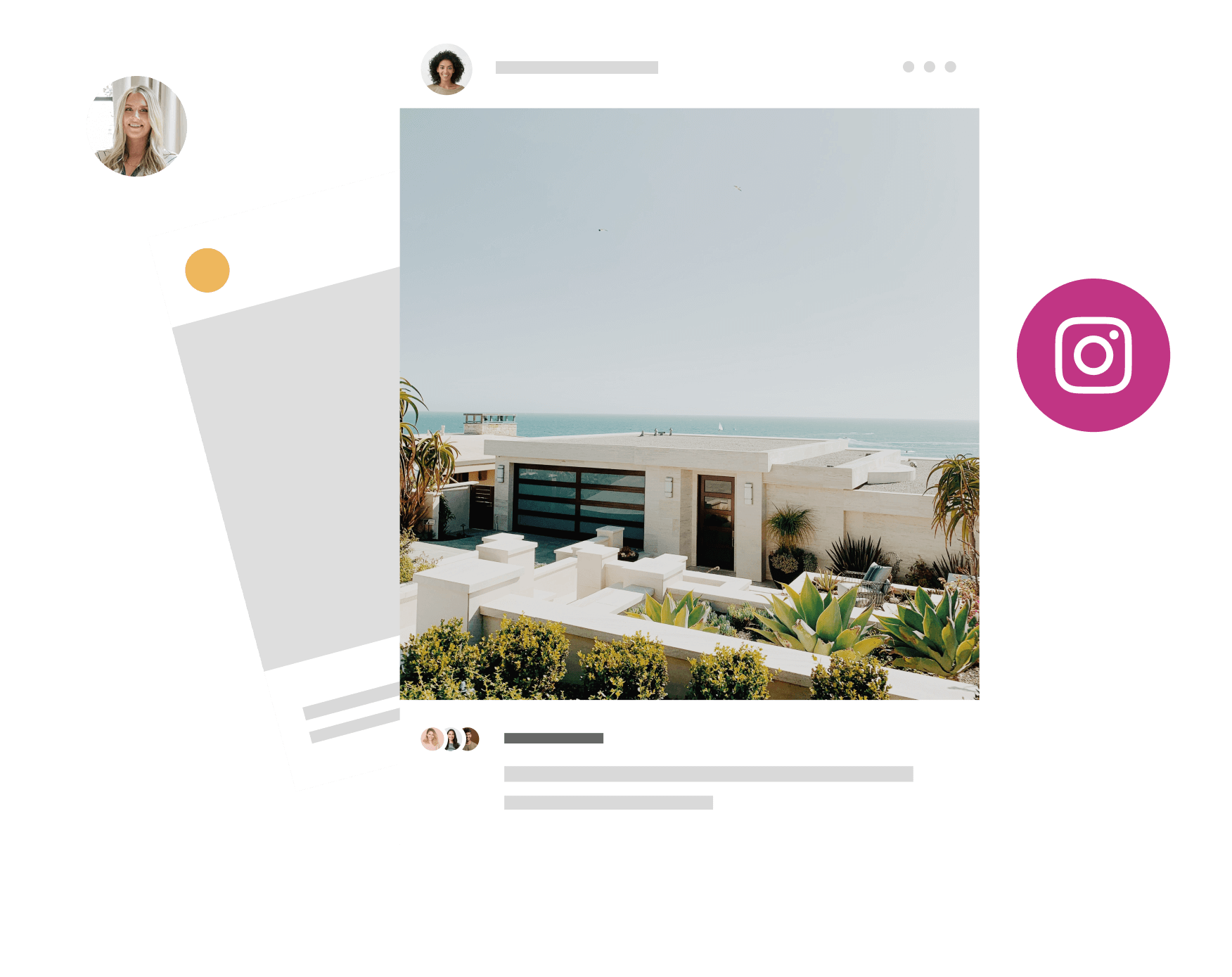 Follow these hashtag fundamentals to maximize your real estate marketing impact.
Prioritize relevant hashtags
The hashtags you use should be relevant to the theme of your content. One of the many goals of using hashtags is to get your content in front of people who are already looking for this type of information, similar to SEO. If you're using hashtags that aren't relevant to your content, the likelihood you'll be reaching your intended audience is very low.
Beyond that, you could potentially get shadowbanned, meaning your content will not show up on anyone's feed, the Explore page, or the hashtag pages unless they already follow you. This will ultimately impact your engagement and ability to get discovered, and we don't want that.
 Research the hashtags your audience already uses and follow
Researching hashtags is a helpful way to ensure you're choosing the hashtags that will resonate with your target audience. There are a couple of easy ways you can do this:
First, type a keyword in the search tool.
Instagram will then populate the "For You" page with top posts using this keyword.
You can click through the top-performing posts to see what other hashtags they may be using to get ideas for your own posts.
To take this a step further, you can also click on the hashtags used in those top-performing posts. Doing so will take you to each hashtag page, where you'll be able to see if any of your followers are following that particular hashtag.
If you follow anyone who also follows that hashtag, their Instagram handle will appear under the blue "follow" button on the page.
Similarly, if you type a keyword in the search bar, you can also navigate to the "Tags" page to see a list of other popular hashtags associated with that keyword, and make your selections from there.
Use a mix of niche and high-volume hashtags
While it can be tempting to go after those very popular, high-density hashtags like #luxuryrealestate, don't overlook the power of low-density, niche hashtags like #[yourcity]realestate. The likelihood your post will be seen using a hashtag with only a few hundred or thousand posts will be much greater than one using hashtags with millions of posts. We recommend using a balance of the two to broaden your discoverability.
Use branded hashtags
Using branded hashtags makes it simple for your audience to easily search for your content. Encouraging your network to use them also helps boost your brand awareness and becomes another form of engagement with your audience base.
Use 3-5 hashtags per post
Although Instagram will allow you to use up to 30 hashtags in a single post, the platform itself has recommended you limit the number of hashtags to 3-5 per post as best practice. Using 10-20 additional hashtags won't make a difference in your reach or distribution. #LessIsMore.
Use hashtags in your caption
Instagram advises keywords and hashtags to be placed in the caption—not the comments—for posts to rank higher on the search results.
70+ top real estate hashtags for Instagram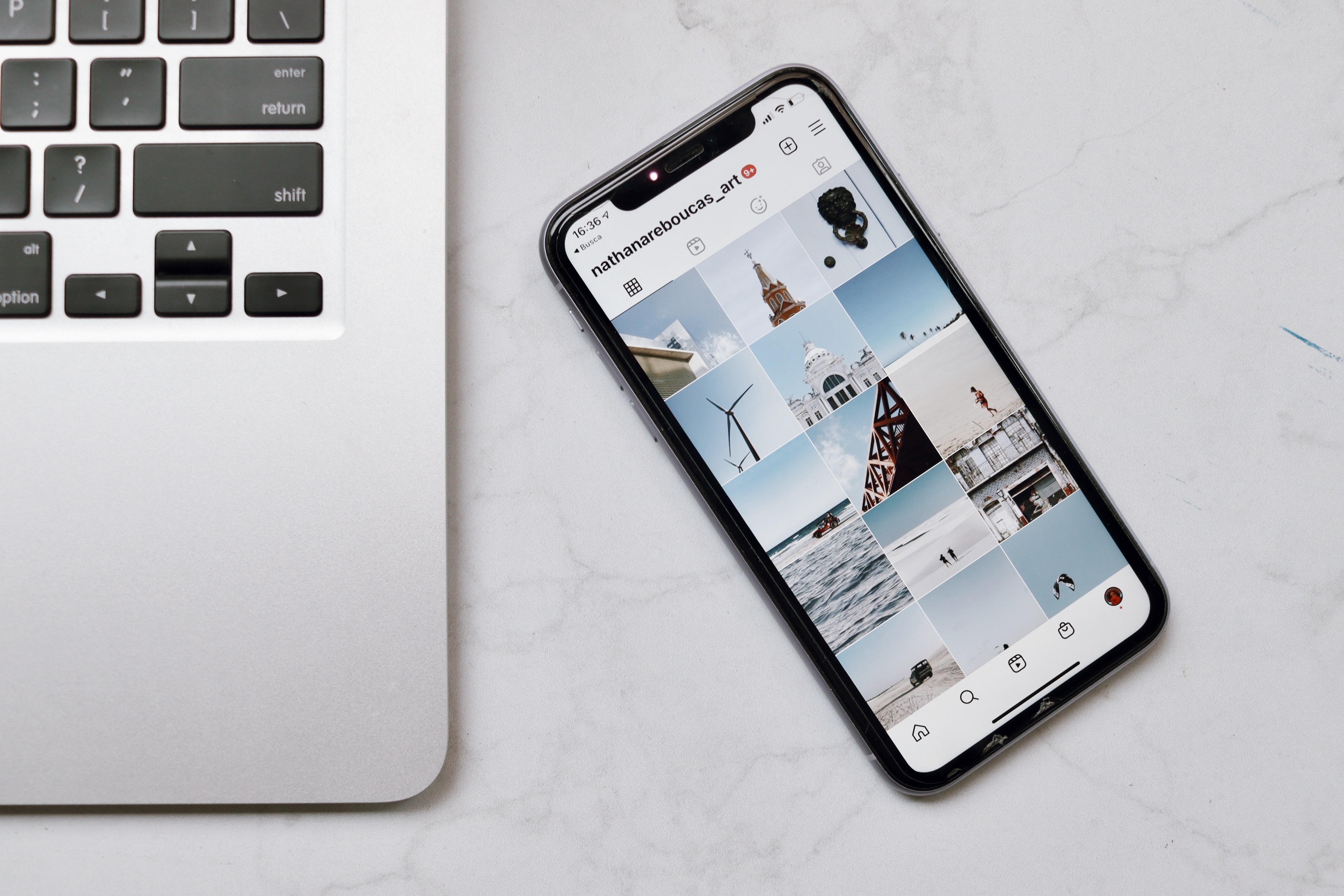 Here's a list of the top real estate hashtags for Instagram. Remember to only use the hashtags that are relevant to the content you're posting and stick to 3-5 per post for the best results.
Top 30+ neighborhood real estate hashtags for Instagram:
#[yourcity]neighborhoods
#[yourcity]realtor
#[yourcity]local
#moveto[yourcity]
#[yourcity]realestate
#[yourcity]realestateagent
#relocateto[yourcity]
#[yourcity]yourstate
#[yourcity]houses
#[yourcity]homesforsale
#[yourcity]realty
#ilove[yourcity]
#[yourcity]life
#[yourcity]living
#[yourcity]broker
#[yourcity]homes
#neighborhood
#lovewhereyoulive
#loveyourneighborhood
#neighborsandfriends
#community
#downtown
#uptown
#suburbs
#beachlife
#walkable
#walkableneighborhood
#walkscore
#localmusic
#closetothebeach
#greattransportation
Top 20+ real estate hashtags for listings:
#forsale
#homesforsale
#homeforsale
#houseforsale
#justlisted
#newlisting
#openhouse
#justsold
#listing
#luxurylistings
#offmarketlistings
#offmarketlisting
#pocketlisting
#newhome
#dreamhome
#property
#investmentproperty
#luxuryproperties
#realestateforsale
#investmentproperty
#realestateinvestment
#fixandflip
#renovated
#curbappeal
Top 20 general real estate hashtags for Instagram:
#realestate
#realestateagent
#realty
#realtor
#realtorlife
#realestatelife
#realestatebroker
#broker
#brokerage
#realestatebrokerage
#realestateinvestor
#realestateexperts
#realestateagency
#realestateinvesting
#realestatetips
#realestateideas
#realtortips
#realestatemarketing
#realestatemarket
#realestatenews
Tools for monitoring success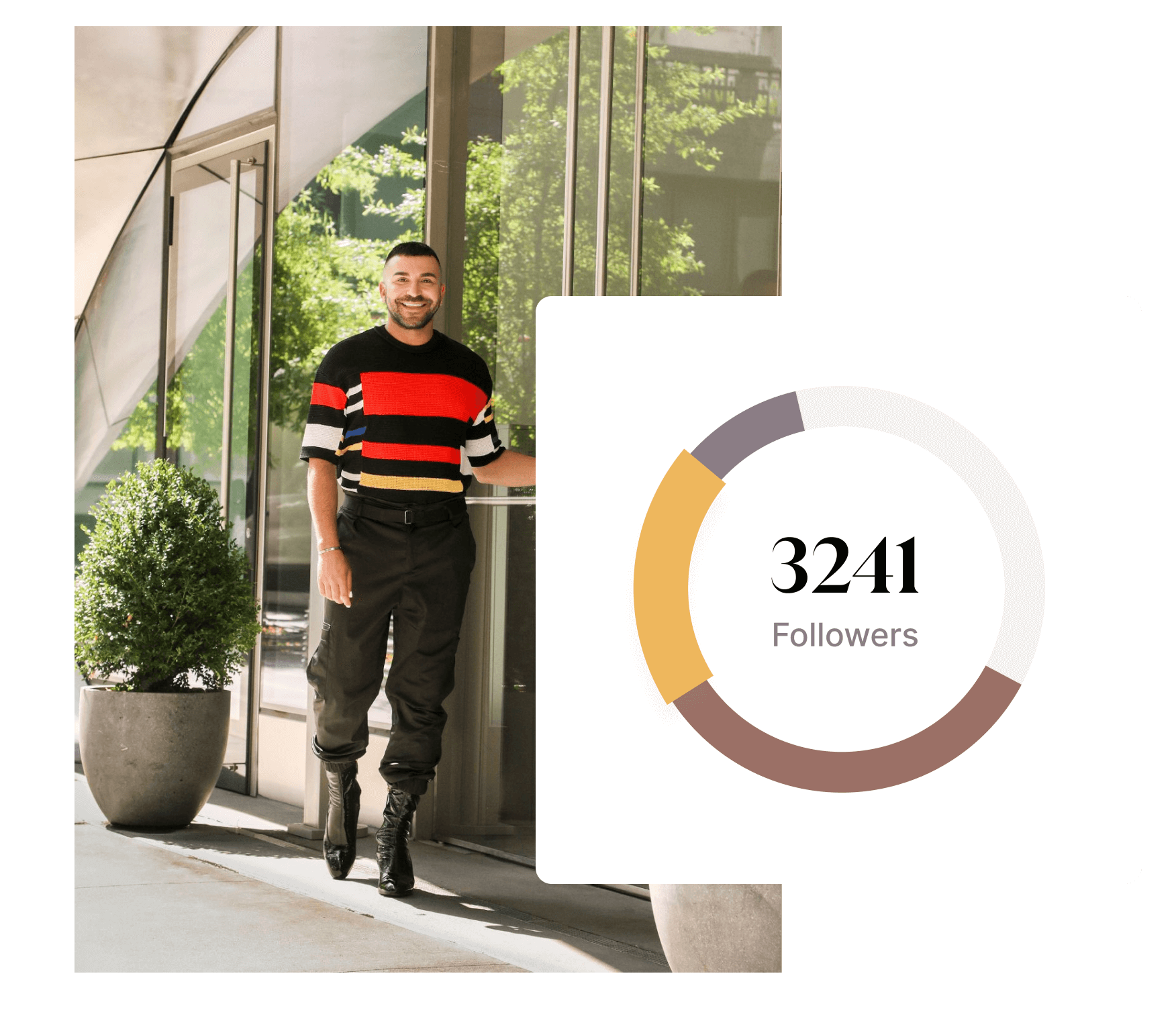 As you start using these real estate hashtags for Instagram, it'll be important to monitor their effectiveness and refine your strategy accordingly. Instagram Insights, a built-in tool, offers valuable data on hashtag performance, including reach and engagement. Consider using third-party analytics platforms like the ones below to provide more comprehensive insights.
Pros: Free, in-depth data, audience insights, and content performance analysis
Cons: Basic features
Pricing: Free
Pros: Comprehensive analysis, competitor tracking, content scheduling, and customized reports
Cons: Slight learning curve
Pricing: Tiered pricing plans, starting at $29 per month
Pros: Unified platform to manage multiple social media accounts, comprehensive analytics, content scheduling, social listening, and team collaboration
Cons: Slight learning curve and less budget-friendly than other platforms
Pricing: Tiered pricing plans, starting at $99 per month
Pros: Hashtag and keyword tracking, real-time monitoring, competitor analysis, and customized reports
Cons: Fewer features than competitors, pricier than some other vendors
Pricing: Tiered pricing plans, starting at $49 per month
Pros: Audience demographic insights, follower sorting, competitor tracking, and offers free plan
Cons: Limited free plan features
Pricing: Tiered pricing plans, starting at $0 per month
Pros: Multiple platform management, content scheduling, comprehensive analytics, team collaboration, and app integrations
Cons: Slight learning curve
Pricing: Offers several pricing plans, starting at $19 per month
When you're beginning to establish your online presence, use Instagram Insights to monitor your progress. As your follower base expands, consider transitioning to one of the paid platforms.
Partner with Luxury Presence to boost growth, engagement, and credibility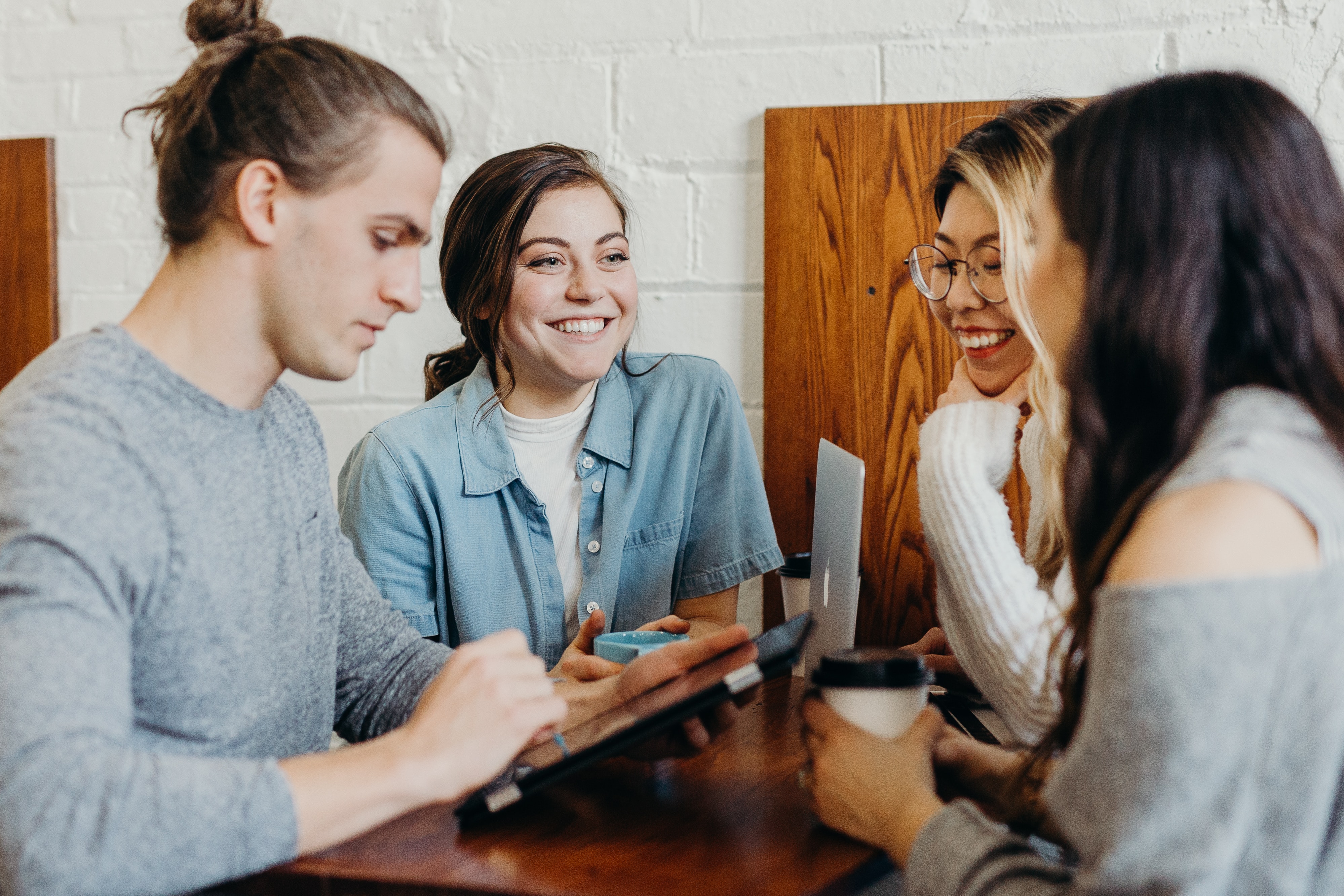 Take your real estate social media strategy to the next level with Luxury Presence, a company trusted by over 20 of the Wall Street Journal's Top 100 agents and brokerages. Reach out to our expert marketing team to book an appointment and get started today.