Choose Memorable Visuals and Branding
One of the most important aspects of branding is creating easily recognizable visuals like logos so that anytime you put your marketing materials out into the world, your audience will instantly know it's you! Visual marketing will also extend to your website, social media channels, and any newsletters you send. Be sure that the visuals you choose match the tone and goals of your niche. If you're marketing yourself as a luxury real estate agent but your logo looks cheap, you'll chip away at your own credibility. 
Invest in quality graphic design assistance upfront to help you build the basics of your visual brand, including specific colors, fonts, and logos that will be used throughout the lifetime of your business. These will come in handy for any printed materials as well as online and social media branding and marketing efforts.
Build Strong Online Foundations
Nowadays, it's most likely that your future clients will get their first impression of you online. When someone gives you a referral for anyone providing a service, what's the first thing you do? Search them online and check out their website and social channels to get a feel for their brand and services! Most of us do this, even if we're not consciously wondering, "What is this person's brand like?"
When someone searches for you (or, better yet, stumbles upon you) online, you want to put your best foot forward. The best thing you can do to develop a strong online brand is to invest in a professional website. Your website should include the messaging and visual branding that you've already carefully created in a simple and easy-to-follow format. Communicate your niche and expertise clearly here and all of your branding work will be much more likely to pay off!
You'll also want to set up social media profiles with your logo and professional headshots. Which social platforms you choose to develop a presence on will depend on your niche, your brand, and your marketing style. If social media marketing feels overwhelming initially, choose one or two platforms to focus on and make a consistent effort on those instead of spreading yourself too thin.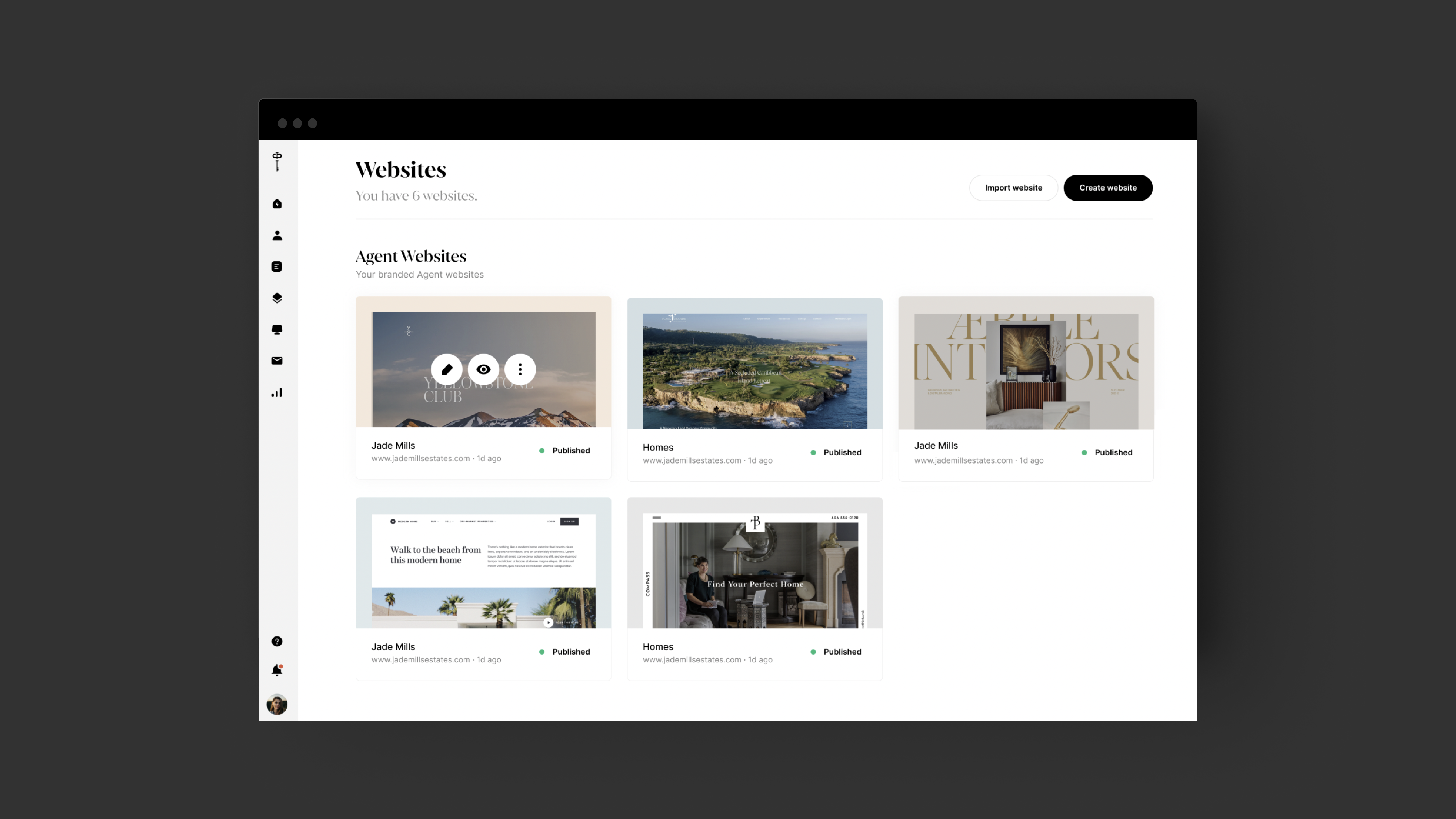 Connect With Your Community
Of course, the most important aspect of your brand is you! The best way to strengthen your brand and grow your luxury real estate business is to get out and connect with your community. There are plenty of ways to do so, both online and in person. 
Social media
Once you've chosen which social media platforms to use, start sharing helpful information on them and engage with people in your community! You can join local Facebook or LinkedIn "groups" to keep up with and share news about the latest events in your area, and you can use the platforms to connect with potential referral partners. Social media can be an excellent tool for establishing your expertise and growing your audience in an authentic way!
Email marketing
Setting up an email list and sending out regular newsletters serves as a nice way to stay top-of-mind for those who might have connected with you in the past but weren't quite ready to buy or sell yet. You can even attract new people to your email list by sharing freebies like first-time buyer guides that users can download in exchange for their email addresses. Win-win!
In-person 
Engage with your community in person by hosting holiday-themed events, sponsoring local races or fundraising, or joining volunteering or networking groups. The more people you meet and connect with, the more opportunities you'll have for growing and strengthening your brand.
Remember that branding is an ongoing conversation, not a "one and done" process. As you engage with your audience, as your clients share their feedback, and as the scope of the real estate world continues to shift, your brand should respond as well. Be ready for your brand to evolve, change, and adapt as your career progresses. Growth is a beautiful thing!
LATEST POST
Learn the latest marketing and tech trends from our marketing gurus and contributing industry experts.
VISIT BLOG