So you've invested time, energy, and resources into building a compelling real estate brand. Your website is polished, you consistently share valuable content on social media, and you run targeted ads to increase awareness.
But when it comes to growing your business, it's not just about how you present your brand. It's also about how the public views your business, credibility, and expertise.
While customer reviews and testimonials are fantastic ways to build trust and social proof with potential clients, it's not the only way. Consider harnessing the power of media coverage to exponentially grow and expand your reach.
Media isn't just reserved for celebrity agents or high-price sellers; any agent can obtain press coverage without having to hire a public relations (PR) manager or agency. We recently sat down with PR Expert Audie Chamberlain, Founder and President of Lion & Orb, to discuss how you can start leveraging the power of media to build your brand.
How media coverage helps real estate agents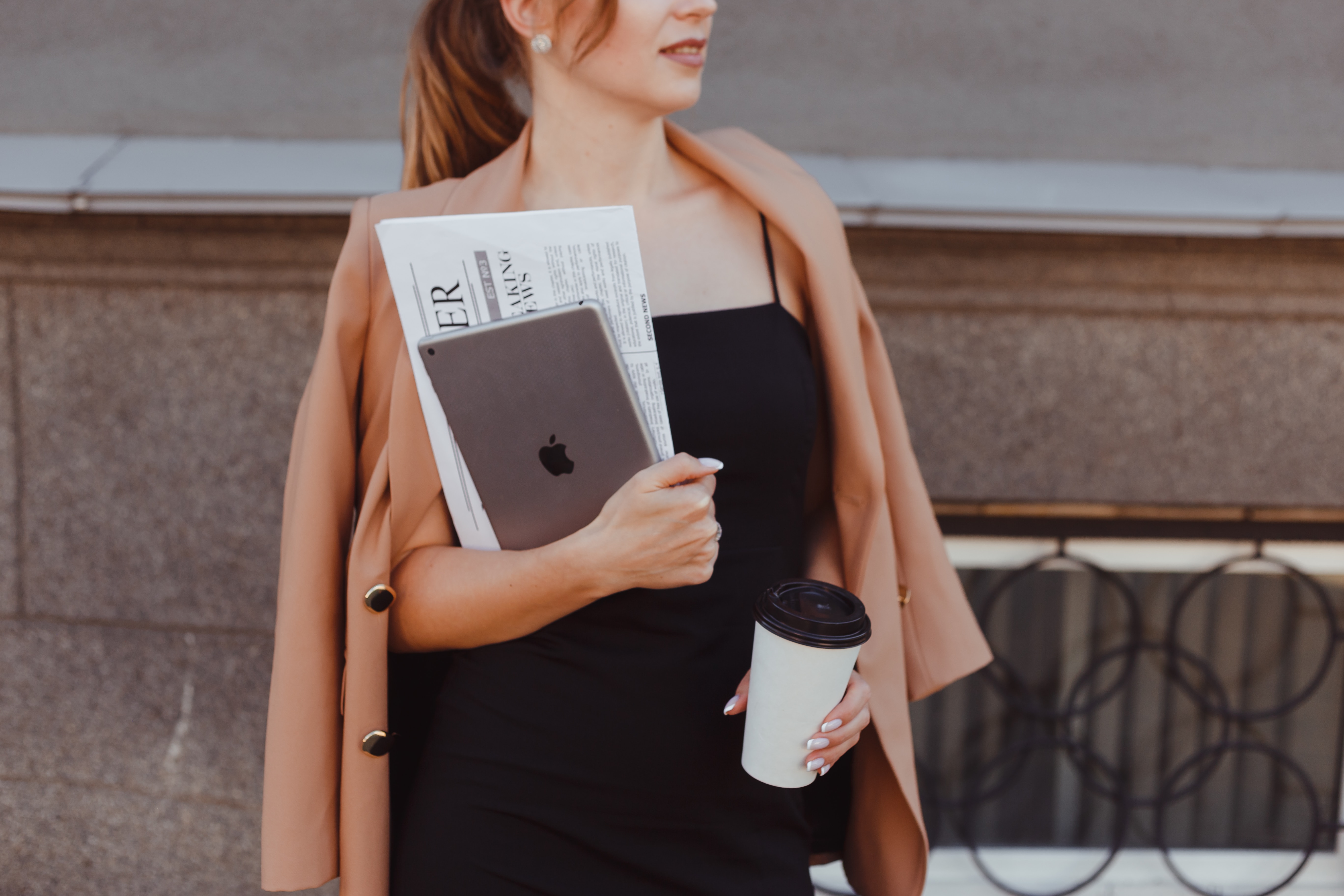 In a competitive market like real estate, you'll need to find ways to build your presence and stand out from the crowd. Knowing how to leverage media coverage is one of those ways—here are some ways media coverage can help boost your business:
Shows credibility
If you search for a real estate agent online, the results may return essentials like their website, social media profiles, and maybe even a Google Business Profile. "But it's the 'news' tab that can really differentiate one agent from another. When media outlets feature or quote you, it sends a powerful message that you're a trusted source and expert in your field," says Audie.
Boosts visibility
Utilizing media coverage brings your brand into the spotlight—it garners buzz around your business and the type of services you offer to clients. Having your name brought up in the media around successful deals or new partnerships helps to bring your brand to the attention of a wider audience.
Drives new leads
Media coverage of your achievements and expertise drives more clicks to your website and, ultimately, new clients. For example, if a prospective client reads that you recently made a record-breaking sale, they'll be more likely to keep you in mind when they're looking for a real estate agent.
Real estate agents who have successfully leveraged media
If you're still on the fence about using media coverage as a real estate agent, take a look at some of the agents who have successfully utilized PR to their advantage:
Building credibility with Latham Jenkins
Latham Jenkins successfully secured several of his listings in top-tier publications, including WSJ, Forbes, and Robb Report, and he regularly contributes his real estate knowledge to different outlets. Additionally, using this podcast as the chosen media outlet, he discusses using storytelling to sell luxury homes, further enhancing his credibility among clients and fellow agents.
A heartwarming newsworthy story with Compass
Real estate agent DJ Soucy—of the DJ Soucy Group with Compass—partnered with an animal shelter to promote dog adoption with every new home purchase. A local reporter with a passion for animals learned about this partnership and decided to cover his story. Not only did the idea garner media attention, but it also showcased the agent's creative approach to real estate that could resonate with new clients.
How to build your PR campaign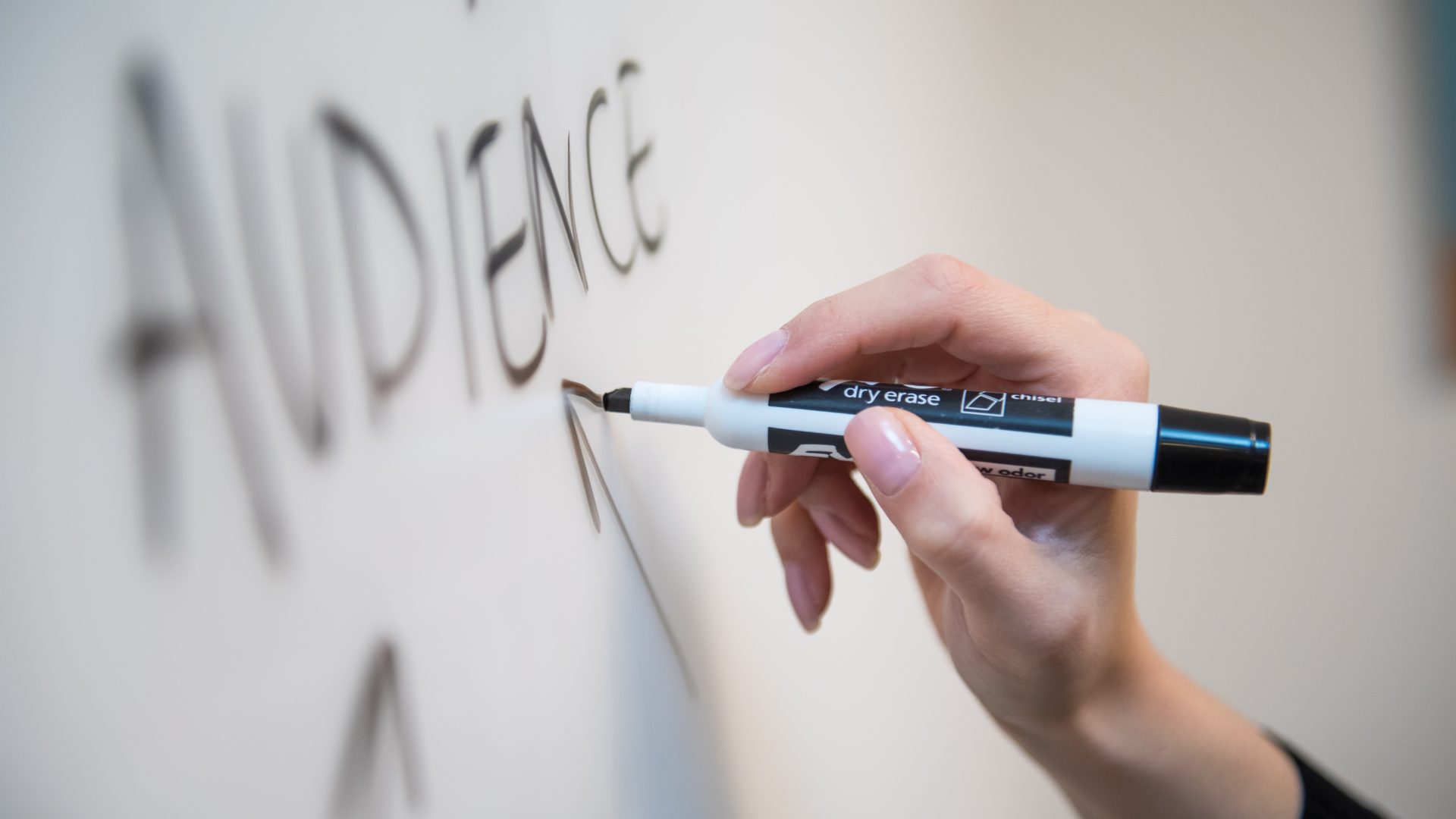 It may feel overwhelming at first to create a PR campaign, but start with the following steps and you'll be well on your way to mastering media coverage for your business:
1. Pick a newsworthy story
Determining what's "newsworthy" can feel slightly ambiguous. However, Audie helps narrow it down by explaining, "The keyword in 'news' is 'new'—a new listing, new sale, new career milestone, new market data and statistics, and new market trends are all considered newsworthy."
2. Craft a compelling pitch
PR is all about the narrative—take what's newsworthy and make it your own story. Here are some aspects to keep in mind:
Find a unique angle: What makes you stand out in the marketplace? How is your story different?
Tie your story to current news and trends: Capitalize on what people are already talking about or paying attention to in the news.
Find and stick to your niche: Determine your specific area of real estate and become the go-to expert.
Make an emotional connection: Remember to keep your narrative rooted in human connection and interest—what's going to grab their attention?
As Audie puts it, "You just need a unique narrative. It's storytelling. Figuring out the narrative and remembering the media has an obsession with superlatives. The first time on the market, the most expensive in this particular neighborhood. These are the things that are going to create an emotional reaction to get the story."
3. Build a media kit
Once you land the perfect compelling pitch, start collecting assets to share with reporters. For example, if you're promoting a new listing, put together the following:
Listing copy (including the history of the home and seller details)
Link to the listing (when live on the MLS)
Press release (if needed)
Seller's agreement (in case they're asked for an interview)
Agent availability for interviews
4. Determine your target publications
New media, broadcast, digital, and print are all possible mediums for PR. If you're working with a PR professional or agency, they'll identify which media outlets are most suitable for your goals.
But, if you're handling it yourself, here's a helpful breakdown of where to begin:
Start with keyword research. Search for the terms that you want to show up for in the "news" tab such as, "Los Angeles record sale."
See what publications are in the top-ranking search results and then click on the top-ranking articles.
Note the writers of those pieces.
Research their work and the types of stories they typically cover.
Build your dream list based on the publications and reporters who have covered stories similar to your pitch.
5. Start pitching
If you're working with a PR representative or agency, they'll handle this step for you. Typically, this means multiple rounds of outreach, offering exclusives to the media list they've prepared, and coordinating interviews with interested reporters.
If you're pitching on your own, here's how to get your name out there:
Personalized pitches
Use the media dream list you created to pitch reporters similar ideas to their usual coverage. For example, send a brief note that says something like, "Hi [name], I enjoyed your article about X. If you're interested in chatting, I have a similar story."
The important part of pitching is to keep it personalized and make it known that you're familiar with the writer and their work.
Audie adds, "Most people just blindly send out pitches to a list of journalists, but that's the fastest way to get blacklisted or ignored. You need to take the time to read what the reporter is writing. How can you expect them to care about what you have to say if you didn't even take the time to see what type of topics they care to cover?"
Be a source
Reporters always need sources, so why not lend them your expertise? Sign up to be a subject matter expert on HARO and Qwoted to give a quote to a writer on a tight deadline.
Quotes are a great way to have a pulse on what topics and trends journalists are covering. You can also use these insights for new content on your own blogs, social accounts, and for video marketing.
Build relationships
Journalists likely won't have time to grab a coffee with you, but there's nothing wrong with asking—especially since it's a great way to start a rapport.
The best way to get a reporter's attention is to piggyback off of a recent article they've written. See what value you can add for a possible follow-up story or as a future expert without being too self-serving.
For example, reach out to a reporter from a local business journal and let them know you saw their recent article on the housing market and would be happy to lend some trend insights. They may not meet you in person, but they might remember your story or think of you the next time they need a source.
6. Share your successful campaign results
Let's say you were quoted in an article or a journalist covered your recent community involvement. Here are ways to maximize that exposure and share the coverage:
7. Measure your success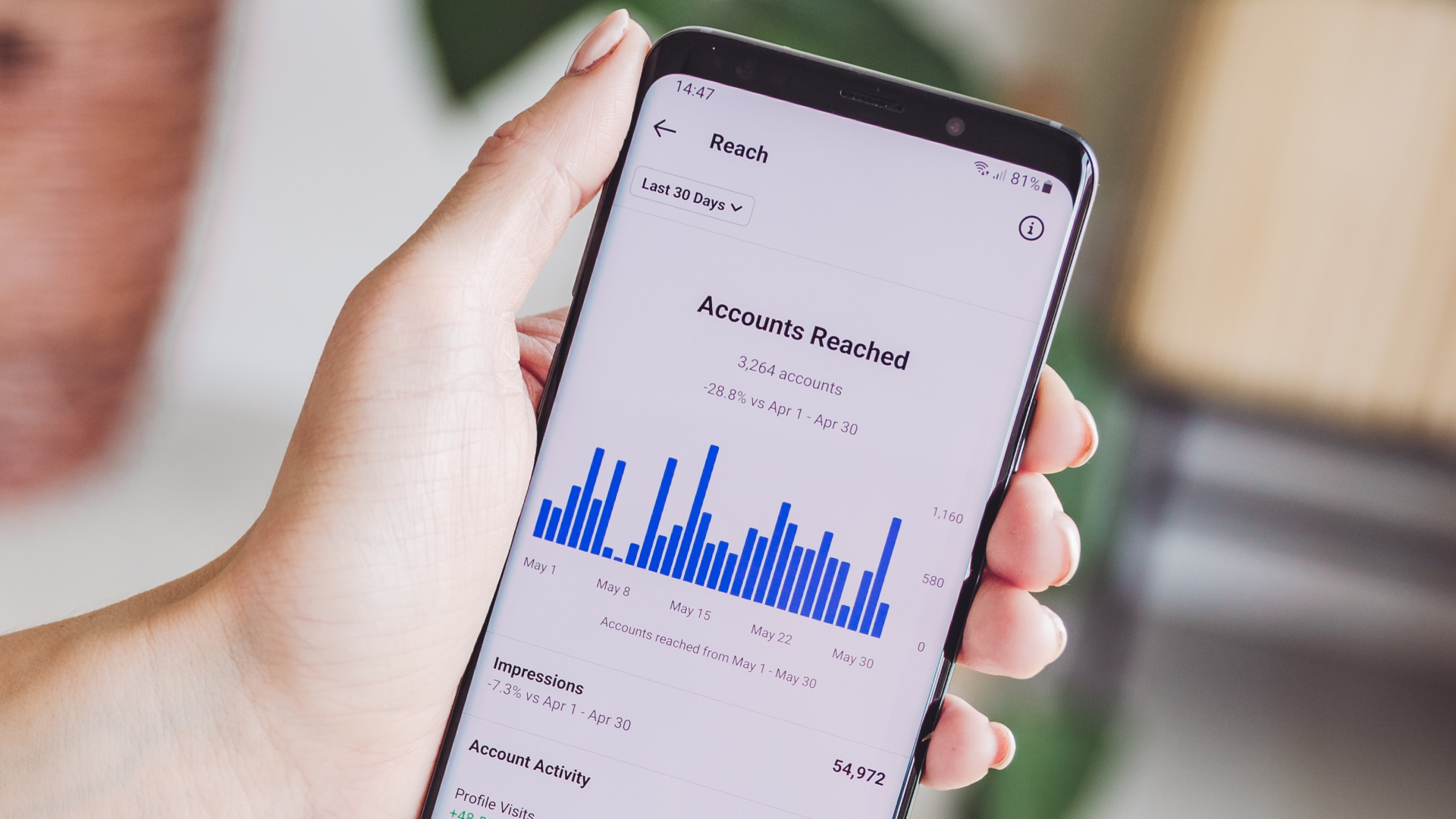 Now that you've officially launched your own PR campaign, it's time to judge the success. Here are some factors to consider when analyzing the metrics of your campaign:
Quantitative metrics
These are the numbers and the tangible data you can pull from social media, website analytics, and your CRM. Keep an eye on the following:
Website traffic: did more people come to your website after publication?

How to measure: Use Google Analytics to measure your website traffic. Pay attention to the source of the traffic, which will indicate where they found your link or mention. If there's a surge from a particular website or platform post-campaign, it indicates your PR efforts were effective there.
Pro tip: Set up goals in Google Analytics to monitor specific actions visitors take on your website related to your campaign efforts, like filling out a contact form or viewing specific property listings.

Social shares and engagement: did the article and posts get likes, comments, and shares?

How to measure: Monitor the number of likes, comments, shares, and mentions related to your campaign on platforms like Facebook, Twitter, Instagram, LinkedIn, and any other platform relevant to your audience. Tools like Hootsuite, Buffer, or Sprout Social can help consolidate and track this information.

Lead generation: did the article generate more inquiries and clients?

How to measure: Monitor your CRM closely post-campaign. Track how many new inquiries you get, where they heard about you, and how many convert into actual clients. Set up specific tracking codes or campaign tags in your CRM to easily identify leads generated from the PR efforts.
Pro tip: Combine lead data with website and social media metrics for a holistic view of the campaign's success. For example, a lead might first see your article shared on social media, then visit your website, and finally reach out through a contact form.
Qualitative metrics
These are non-numerical metrics that can feel a bit more abstract and intangible, but they're just as important as your numbers. Consider the following when determining if your campaign was successful while still being aligned with your brand:
Brand sentiment: did people generally praise the piece or find your contribution valuable?

How to measure: Use sentiment analysis tools or social listening platforms like Brandwatch or Mention to scan online conversations for positive, negative, or neutral tones about your brand.
Pro tip: Address any negative sentiments proactively. Responding professionally and promptly can transform a potentially harmful situation into a brand-building opportunity.

Quality of media coverage: How well did the publication capture your story? Did the writer use a great quote that really showed your expertise?

How to measure: Review the articles, blogs, and mentions related to your campaign and take note of how your expertise was portrayed, and whether the coverage strengthens your position in the real estate industry.
Pro tip: Create a media coverage report that categorizes articles by outlet type, tone, and content focus. This will help you identify which media relationships are most beneficial and which need nurturing or adjustment.

Key message uptake: how well are your key messages being received and echoed by the media and the public?

How to measure: As you review your press coverage, identify any recurring themes or phrases that align with your intended messaging. Notice if there's a particular message that was particularly resonant, or if some messages were misunderstood or missed.
Pro tip: Before launching a campaign, clearly define your key messages and create a list of keywords or phrases associated with them. Post-campaign, use this list to track mentions and understand how your message spread.
Complement your PR efforts with Luxury Presence
A well-crafted PR campaign can be the secret weapon to amplifying your brand and staying relevant in 2023 and beyond. Take the time to create a PR strategy that works for you and watch your business flourish in the competitive real estate landscape.
At Luxury Presence, we complement your PR efforts with our range of personalized marketing and design services. Reach out to us today, and together, we can build a comprehensive marketing strategy to meet your goals.