Level up your social media presence with these six tried-and-true post types.
Knowing the importance of social media marketing sets savvy real estate agents apart from the rest. But knowing that you need to post and actually knowing what to post are often two different things!
Fortunately, there are a few categories of social media posts you can use to organize your thinking and ensure you're sharing content that establishes your professionalism and expertise.
Infographics
While they often require more up-front creation time than other content types, infographics pack a heavy punch in establishing your authority and expertise for your audience. As the name suggests, this type of post involves a graphic that presents information in a visual way. Data-heavy content like monthly market updates perform especially well as infographics since you can incorporate graphs and charts that make numbers easier for your followers to conceptualize and understand.
Quick lists of tips or terms are also prime content for infographics because they catch the eye in a way plain text doesn't, and the visuals offer the perfect opportunity to let your brand shine through. The style, tone, fonts, and colors you display on your infographics should flow seamlessly with your luxury real estate web design and newsletters. Making infographics doesn't have to be complicated, though! Using a platform with templates like Canva streamlines the process so that all you have to do is plug in your text and graphs, then tweak your design.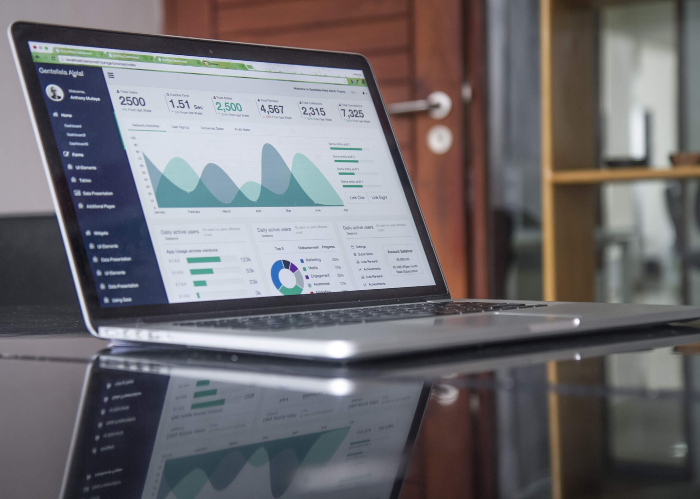 Local Updates
As a luxury real estate agent, your brand success relies partially on your positioning as a local expert who's truly "in the know." When big events pop up in your area, make your followers the first to know and make sure they hear it from you!
Local updates can range from town festivals and parades to spotlights on small businesses or new openings. Consider what you might've liked someone to highlight for you if you were new in town: what restaurants should people try, and what should they order? What local retailers have the best selection of gifts?
This type of post adds value to your feed and provides important information to your followers while also boosting your name as a go-to professional who really knows the area. Win-win!
Photos
There's no way around it: Your brand is entirely intertwined with your personality when you work as a real estate agent! If your social media feed doesn't include your face or your personality, it will be difficult for potential clients to trust you. Take photos throughout your day to highlight the beauty of the area and what stands out to you. Highlight aspects of your lifestyle that align with your brand. Bring your current transactions into it — with the approval of your happy clients, you can post success stories or exciting pictures on closing day!
Another excellent use of photo posts is to highlight your active listings. A single listing can become fodder for plenty of posts since you can call attention to each standout feature of the home to generate interest! This not only positions you as an excellent seller's agent but also serves the obvious purpose of helping you and your clients earn top dollar on the sale.
On many social media platforms, posting text with no photo won't perform well. People simply don't stop scrolling for a chunk of plain text. When you set out to share your ideas on social media, include a quick photo to go along with your text so that people are more likely to stop and read!
Videos
Just as sharing photos you take can help your audience get to know your personality, video can serve that same purpose and more!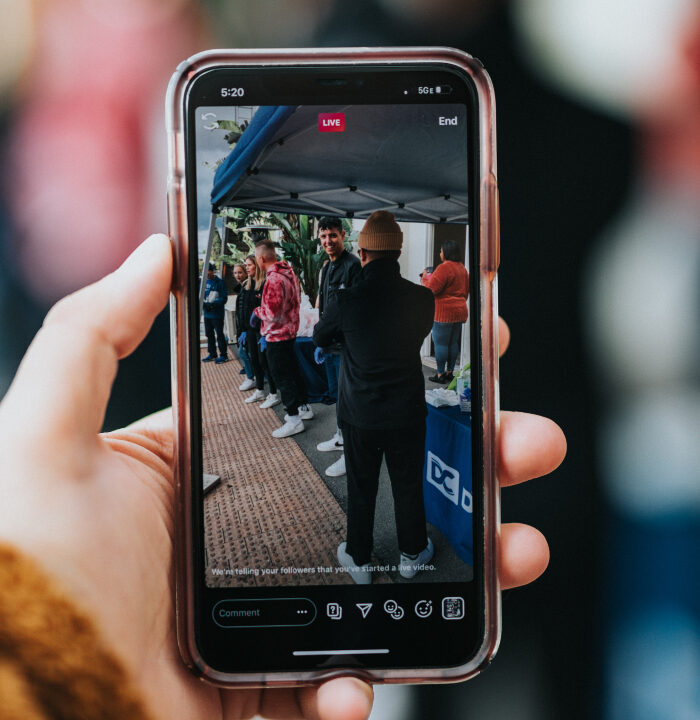 If you find yourself trying to capture a concept as an infographic and getting stuck, that's a sign that the concept may be better explained as a video; some things are just too complex to be captured in a few quick words and graphs! Creating pre-recorded videos of yourself explaining real estate terms, tips, or processes is a simple way to distribute knowledge, gain followers, and build up traction in the social media space. Not only does personality shine through on video the way no other medium can match, but video formats are exploding in popularity across social channels. Instagram Reels, for example, make your profile and content more accessible to anyone scrolling the social platform, so posting there is an excellent strategy for growing your following while providing value.
Use pre-recorded video for posts explaining strategies or concepts in-depth. Many realtors set up recurring series, like a monthly video explaining the state of the market or a longer series walking the audience through parts of a buyer's contract or similarly dense document.
For less formal and less planned content, opt for live video. Facebook and Instagram both include options to "Go Live," and doing so will often trigger the platform to alert your followers and encourage them to tune in! This format is perfect for sharing quick insights or tips, hosting Q & As with your community, helping people tune in to a local event, or giving short updates on new construction or similar processes. These shouldn't be completely scripted, which is why they're such a great way to help followers get to know and trust the authentic you!
It's common to feel nervous or intimidated at the thought of creating and sharing video of yourself online, but the benefits are truly worth it! Higher engagement, more trust from your community, and increased name and brand recognition can all result from video posts.
Announcements
From upcoming events like open houses to online happenings like a new blog post to your website, announcements involving your business make timely and interesting social media posts.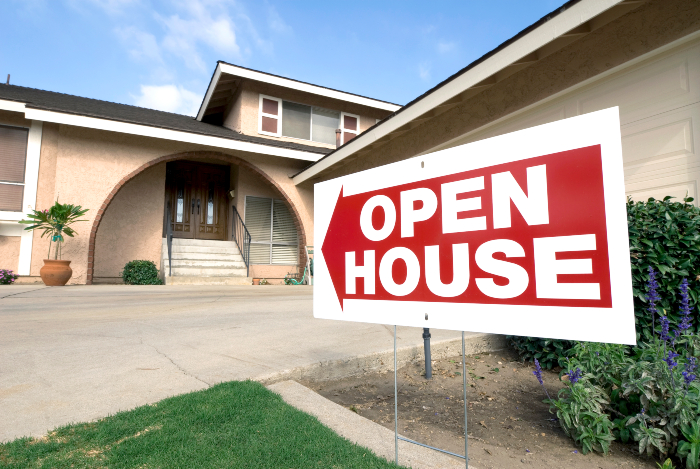 It's always best practice to cross-promote your content across your web and social media accounts. For example, if you write a new blog post, it makes sense to share the link to it on your Facebook, LinkedIn, and Twitter accounts so that you drive more traffic to your website and into the landing pages that will ultimately collect email addresses and follow-up information that solidifies your leads!
Any networking events you plan to host, open houses you run, or big shifts in your business also deserve quick announcement posts across your social channels. No need for anything fancy: just attach a photo, type up the update, and voila!
Testimonials
Just like many agents are nervous about going on video, some also shy away from the idea of sharing testimonials and reviews on social media. A natural thought is that it feels too much like bragging or feels inauthentic. However, the very best way to show followers the quality of work you do is to share past clients' words about you! As much as it might make you blush, it's critical for your business that you build an online presence centered in trust. Buying or selling luxury real estate is a huge decision and financial undertaking; why would someone work with someone they have no reason to trust?
Sharing the words of happy clients goes hand in hand with sharing educational, personal, and valuable information with your followers because it helps your audience form a full, honest, comprehensive view of you based on your online presence — which is often all we have to go on when we're deciding who to work with!
Considerations When Posting
With a bank of posts that includes all six of these types of content, you're ready to impress your dream client with your social media presence! Before you hit "post," consider a few key elements:
Choosing platforms
It's easy to get overwhelmed by how many social media platforms and options there are! In general, business or education-related information (announcements, infographics, and some photos and video) belong on LinkedIn. Post every type of content on Facebook, and most of it on Instagram; just leave it off of Instagram if it relies on a link, since Instagram doesn't support those in captions. For example, if you're resharing a local news story, no need to post it on Instagram. Twitter loves quippy one-liners and quick tips — let that personality shine!
Posting times
Research the latest findings on the best times to post on each social media platform. They change constantly! Putting in these few minutes before scheduling your posts can get you the most engagement for your content creation efforts.
Frequency
Set reasonable goals for yourself and your business. Consistency is key! Each social platform comes with its own recommendations for how often to post, and sometimes the expected frequency can feel unsustainable, especially if you're doing all your marketing alone. Get realistic about how often you can post, and consider bringing in help so that you can best leverage social media to attract clients!
Whatever strategy you adopt, make your content true to you and let your personality shine through! If you're having fun, being yourself, and sharing what you know, you're doing it right. Reach out to marketing professionals like those at Luxury Presence today!