The real estate game has changed more in the last decade than at any time in history.
If you're vying to be a top producer today, you need to start with a very important first step: an ironclad real estate marketing plan. This is the foundation for all of your marketing and includes a comprehensive document detailing your audience, strategy, budget, and KPIs.
Yes, it can be a daunting task. That's why we've carefully honed our approach while helping over 7,000 real estate professionals navigate these waters. And it's why we're sharing those tactics, so you can build an effective real estate marketing plan of your own.
What is a real estate marketing plan?
A real estate marketing plan is a document that details your overall marketing strategy. Generally speaking, it contains key market data, audience demographics, key performance indicators (KPIs), and a marketing budget. This is information that you'll need to create a unique selling point (USP), build your brand, and develop a marketing strategy.
What most agents don't understand about real estate marketing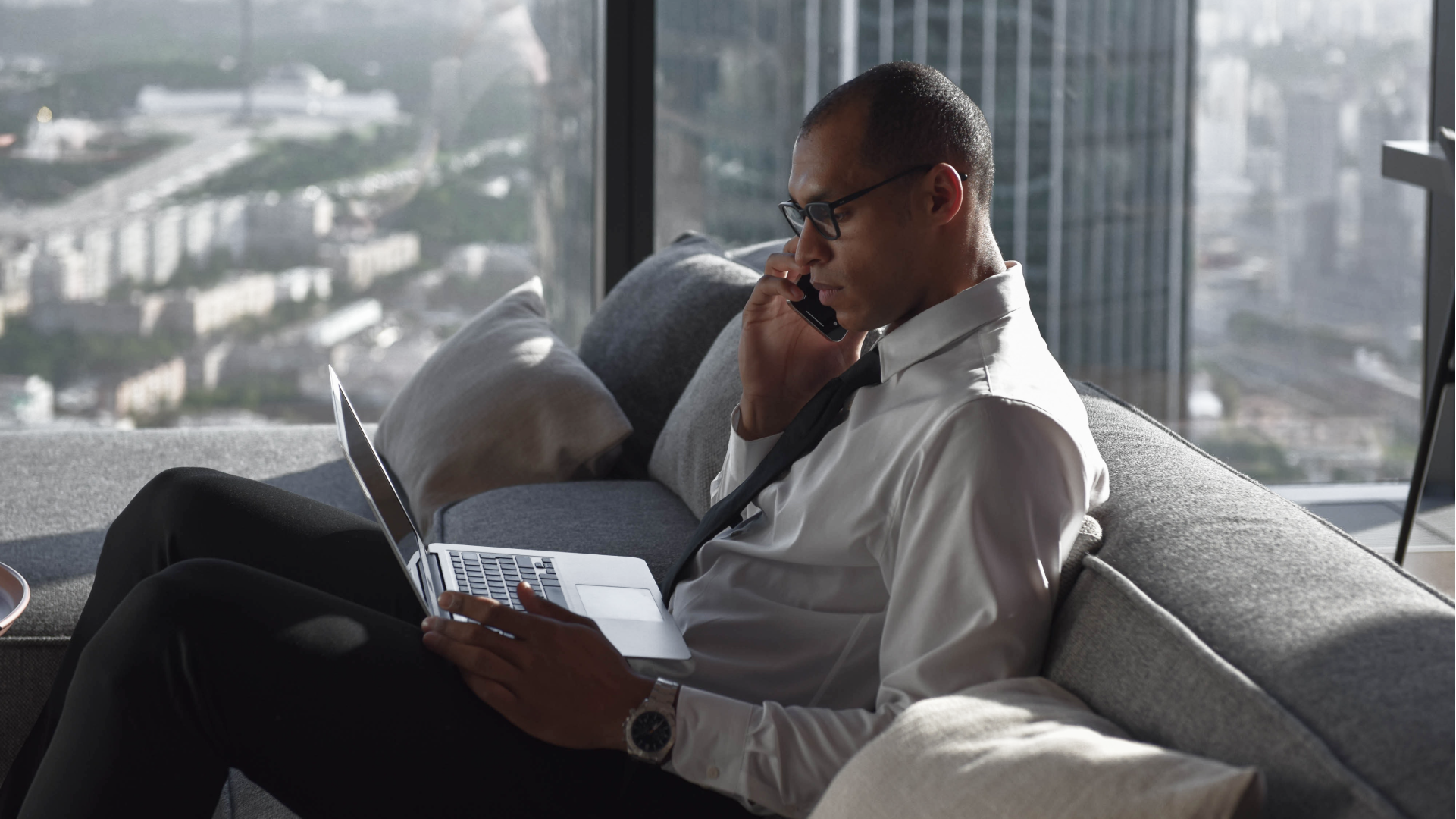 On the hunt for new business, many agents rely on legacy tactics that no longer hold the same power they once did, like cold calls, newspaper ads, and door-to-door sales.
The truth is, consumer habits have changed, and 98% of home buyers are now searching online—and not just on real estate website listings. They do their due diligence, visiting individual agents' websites, social media accounts, and anything and everything else they can find online.
Selling or buying a home is the largest transaction of most people's lives. If you were in their shoes, would you trust an agent who doesn't keep up with industry trends?
As the world has gone digital, older tactics have lost steam. If you've seen colleagues and competitors adapt and thrive but aren't sure where to start, you're in the right place.
In the seven years we've been transforming agents into top producers, the top mistake we've seen is not having a clear, unified real estate marketing plan. So let's talk about how to create one.
Getting started with your real estate marketing plan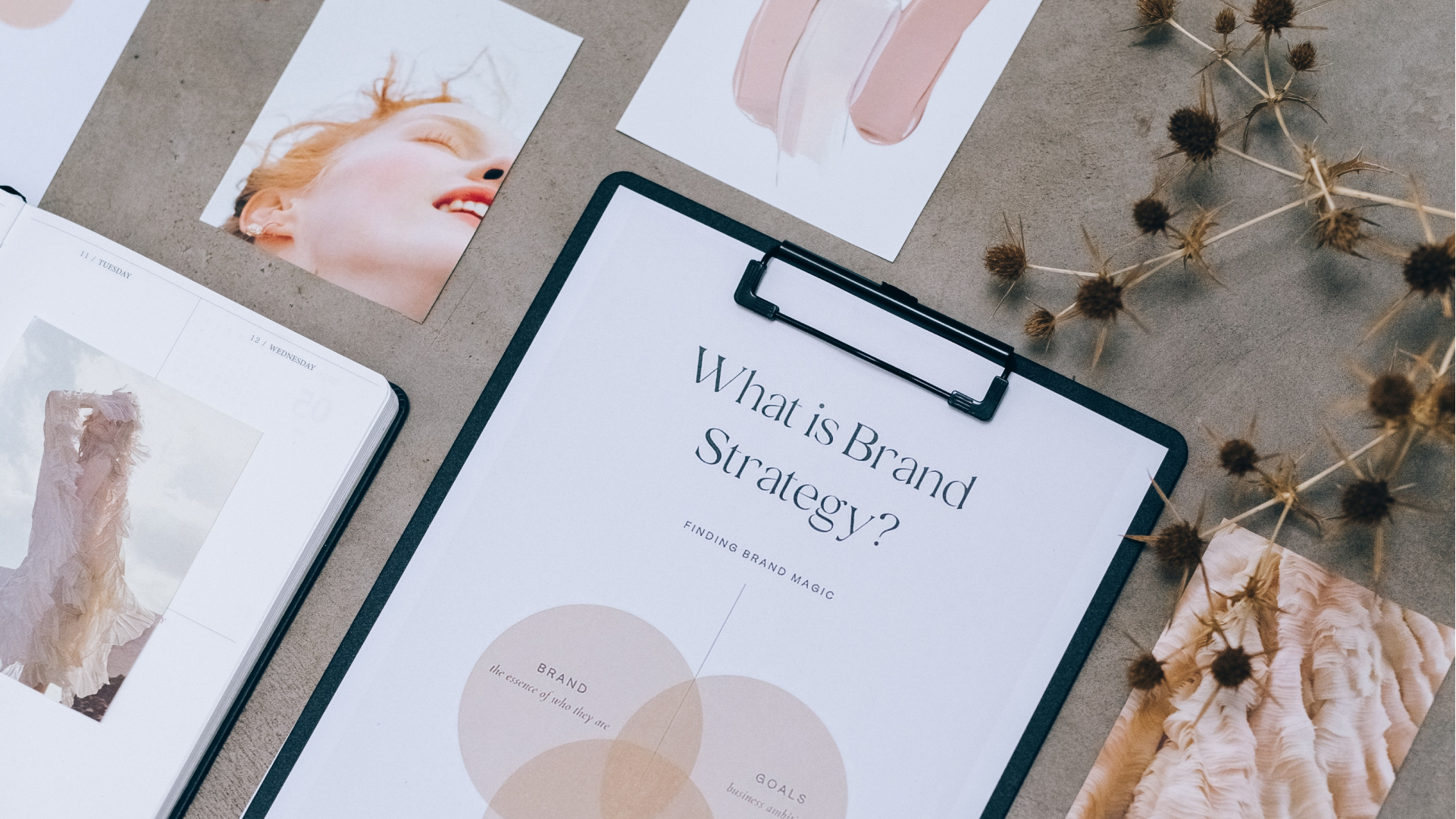 1. Identify a profitable target audience
When creating a well-designed real estate marketing plan, your top priority should be knowing your potential client. While this may sound like a simple concept, agents often underestimate this step.
It's not enough to jot down "first home buyers in New York." You've got to examine everything. Age, gender, income, pains, desires, and buying habits—it all matters!
When leading our clients through building a real estate marketing plan, we use the PFDD framework, which delivers the best results. It pays to think about your unique strengths and who would benefit from them, too.
The more detail you add, the easier it is to create hyper-relevant offers and marketing that drives conversions.
2. Gather intelligence on your competition
Understanding your competition is paramount when finding your niche in the real estate market. The key is to watch their behavior and reverse engineer why their customers favor them.
Below, we've outlined 5 simple tactics you can use to gather insights for your real estate marketing plan.
Know your competition
Make a list of your direct competitors—ideally those offering similar services. Then assess their online presence to understand who their potential customers are.
Study their SEO footprint
Keyword research will help you uncover what terms your competitors are ranking for and the marketing messages that resonate with their target clients.
Audit their advertising
Reading your competitors' online advertising will reveal what offers they use and where they stand in the market. Both are vital to finding missed opportunities.
Complete a 4 Ps analysis
The 4 Ps of Marketing (aka the marketing mix) is a proven framework to assess each competitor's four key aspects: product, price, place, and promotion.
Run a SWOT exercise
Running the data you gathered through the SWOT framework enables you to discern competitors' strengths and weaknesses, as well as market opportunities or threats.
3. Uncover your brand's differentiator
The purpose of a Unique Selling Proposition (USP) is to amplify what makes you special and use it to fuel the growth of your real estate business.
Not having a USP is a key reason why some real estate agents cannot attract ideal clients and get outclassed by competitors.
The reality is, real estate is a crowded marketplace. And it only gets more so as time passes. If you lack a clear understanding of your unique qualities, your target audience will, too.
Below, we've outlined our tried and tested process for developing a powerful Unique Selling Proposition that'll resonate with your potential customers:
Make a detailed list of the benefits you provide.
Identify your prospects' major pain points.
Define exactly how you solve their problems.
Uncover what makes you unique in the market.
Remember, markets constantly evolve, and so should your messaging. Revisiting your USP will ensure you stay relevant to the audience you are targeting.
4. Clarify your marketing message
Developing consistent marketing messages across all marketing channels will ensure your target audience understands and trusts your brand.
Imagine you are having a conversation with your target customers. You wouldn't trust someone who regularly changes their story, so why should they?
If you've ever watched a commercial and known who the brand was without seeing a logo, this is what you want to aim for.
Furthering the commercial example, you want to create messages that resonate with your target clients emotionally.
You can achieve this by using the client persona in your real estate marketing plan, along with the messaging template below:
Connect with pain: Use the insights you gained to highlight their struggles and demonstrate you understand their experience.
Sell the benefits: Explain why choosing you will improve their lives.
Tell your story: Sharing your story and values provides your potential client with the information they need to connect with your real estate team.
Make it visual: Adding visuals to your messaging is a powerful way to enhance the impact it has on your potential client and increase your results.
Build trust: People trust agents more if their clients have shared the positive experiences they had with them. Using client testimonials is one of the easiest ways to enhance trust.
Now that you understand the best practices of messaging, you'll be able to build persuasive marketing materials for your real estate business that'll turn prospects into clients.
5. Establish your marketing budget
Real estate is a pay-to-play business. Generally speaking, the more money you invest, the better the solution will be.
For marketing budgets, the go-to rule is to spend 10% of your commission income. Understandably, you may need more or less, depending on certain factors.
For example, those in competitive markets or who sell high-ticket homes will need to increase their budget to stand a chance of competing.
Beyond setting a budget, it would be wise to gain an understanding of how to manage real estate marketing expenses. Without this, you'll be at risk of investing in low-return activities.
Before you invest a single dollar, we recommend carefully assessing each channel based on its likelihood of delivering results—and adding them to your real estate marketing plan template.
6. Choose the right marketing channels
Today, if you want to scale your real estate business, you've got to prioritize proven strategies such as content, social, and email marketing. These are the bait that lure your target prospects to your website and real estate listings so they can be converted into clients.
Below are the most reliable marketing channels for generating real estate leads in 2023:
A brand that resonates with your audience
Building a strong brand is one of the best ways to outclass your competition and build deep trust with your customers. Real estate agents that get this right no longer have to fight to close deals.
A mobile-optimized real estate website
A website is the centerpiece of your entire real estate marketing plan. As the most important asset in your online presence, investing in a world-class design from an expert team will play a major role in your success. We recommend adding IDX functionality as well.
A real estate email marketing strategy
Email marketing delivers more performance for your dollar than any channel. For real estate agents with lead generation in place, it's a powerful tool for turning an audience into revenue.
A real estate content marketing plan
One of the leading channels, content marketing involves creating and sharing valuable marketing materials designed to attract and convert an audience. Both time-consuming and challenging to master, most agents seek an experienced professional.
Social media channels
In a world where 80% of consumers say social media is a key influence on their purchasing decisions, developing at least one social media profile to represent your brand is a must.
Updated real estate listings
Property listings are the bedrock of your online presence in the real estate business. As a foundational sales tool, getting them right is crucial. Be sure to use professional copy, photos, videos, and reviews to maximize your results.
7. Track your real estate marketing metrics
In the world of real estate agent marketing, measurement is key. If you don't know what your KPIs are or track your progress toward them, you might as well be sailing the open sea without a compass.
As for what metrics to focus on, this will vary from agent to agent. We recommend analyzing your real estate marketing plan and choosing accordingly.
Generally speaking, the most important metrics are:
Website traffic
Conversion rate
Response rate
Cost per lead
Cost per client
Customer value
Referral rates
While not an exhaustive list, these should help you cut through the noise and determine which marketing efforts are meeting the KPIs of your real estate marketing plan.
For analytics tools, we use and recommend our proprietary Presence dashboard. For those without a Luxury Presence website, we recommend Google Analytics for its impressive design and features.
8. Adapt your real estate marketing plan
Unfortunately, tracking your KPIs in Google Analytics or your Presence dashboard alone will not get your real estate business into the big leagues. It's merely the first step on your path to mastery.
Marketing your real estate business online is like a game of chess. Every move you make must be in accordance with your real estate marketing plan. And before each move, one must carefully assess changes in the environment to discern whether their strategy should be altered.
With the help of the impressive visual reports both platforms offer, you can track every aspect of your marketing strategy. Doing so regularly will give you insights that you can use to optimize your real estate marketing plan.
For example, if you are running ad campaigns and are no longer hitting your sales goals, this is usually a sign you need to refresh your images and copy.
Remember, developing a sound real estate marketing plan is a process of constant evolution. But with the right guidance, anyone can do it.
It's time to execute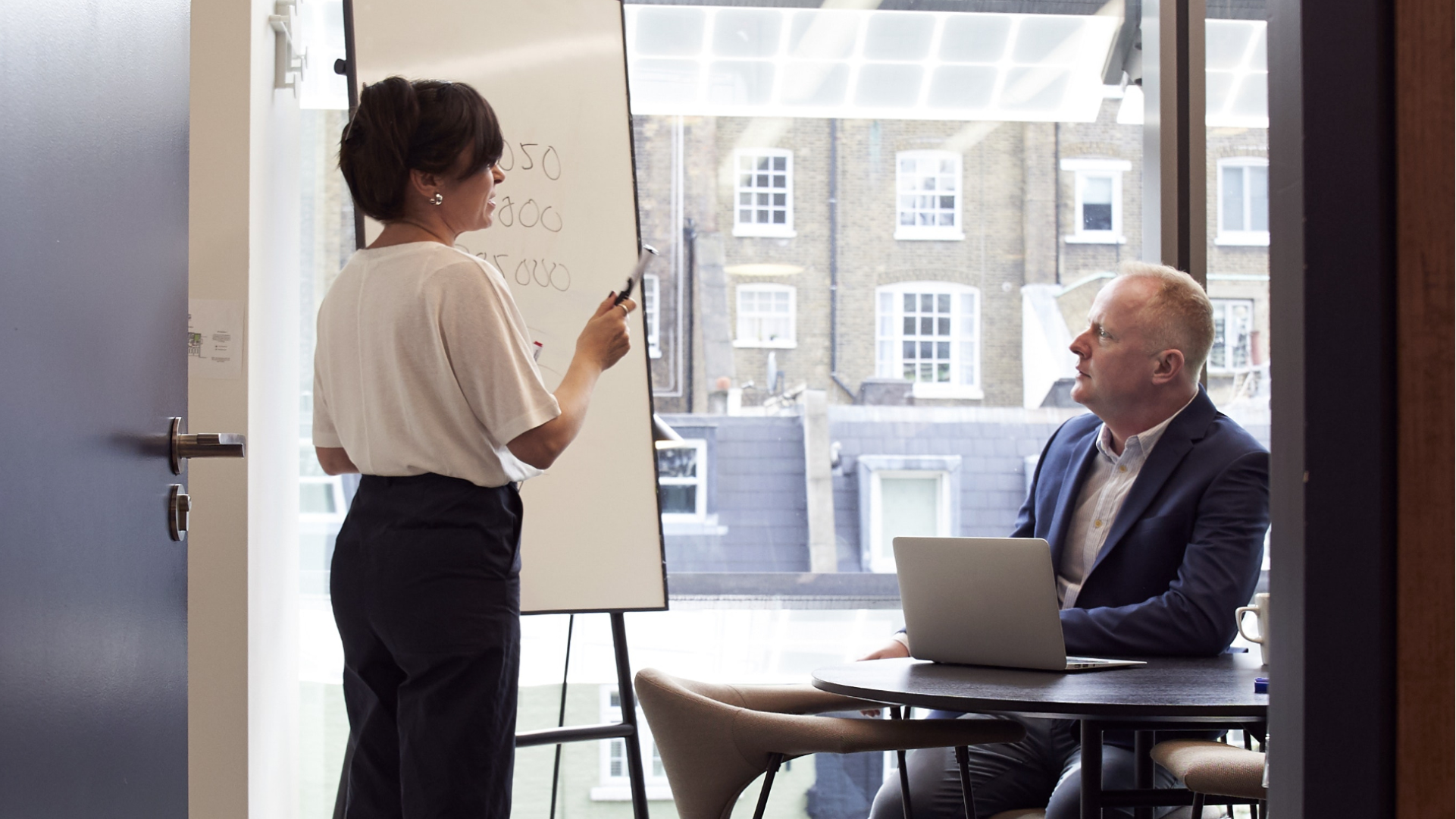 Harnessing the power of digital marketing for your real estate business is a guaranteed path to growth—if done correctly. But there's a right and wrong way to do it.
If you're looking to fast-track your results and have every facet of your marketing— including your real estate marketing plan—handled by an award-winning team of professionals, look no further than Luxury Presence.